Questions about when you'll finally get married, when you'll get a real job, or how the divorce is going may cause you to dread family gatherings. It's helpful to keep in mind that many relatives are truly concerned and simply want what's best for you, but they come off seeming overly nosey.
Some might simply be trying to be considerate and to make conversation rather than intrude, while others may have more malicious intent.
Here are some ways to handle questions you'd rather avoid answering:
Divert
Steer the conversation in the direction of their lives: "Aw, that's not so interesting. What's going on in your life? How's your marriage going?" Or redirect with your own uncomfortable question, "First tell me how your sex life is going."
Try the quizzical eyebrow with a smile that says, "Can't you think of anything else to talk about? Come on now."
Use humor
If you show that you feel uncomfortable or upset, you simply draw attention to yourself and to the specific topic. Humor is a great way to deflect prying questions. If asked about something awkward, keep a positive, light-hearted attitude.
For instance, if someone asks about your divorce status or financial situation, try to be witty:
"Every time I find Mr. Right, my husband scares him away."
OR
"Love is grand; divorce is a hundred grand." ~Shinichi Suzuki
Be up front
If you know that someone is going to ask you when you are finally going to have children or some other unwelcome question, you might approach that person first in private, and say something like, "I know you want us to have children, but we haven't made that decision yet. Let's not bring it up at dinner." Try not to get upset or defensive; that only peaks other people's curiosity.
Avoid
As a last resort, if you can't handle questions made with malicious intent, avoid them all together by avoiding the people who insist on asking them.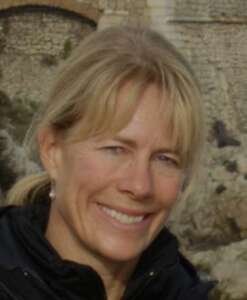 Dr. Alison Poulsen, Ph.D. Psychology
Read "Inquisitive Parent: 'My dad asks too many questions. Why is he so nosy?'"