Steps To Take If Your Partner Or Loved one Passes Away.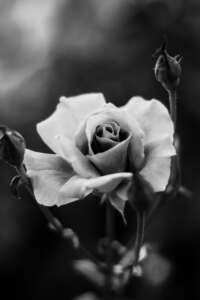 We are never fully prepared to let a loved one go. Death, in any form, is challenging to handle. However, when your spouse or partner passes away, this can be especially devastating. Not only do you have to deal with the sadness of losing someone you thought you would spend the rest of your life with, but you also have to make crucial decisions concerning your finances and way of life.
This can be overwhelming for anyone to deal with. So, in this post, we will detail what steps need to be taken when your spouse or partner passes. With our guide, you can more easily understand what needs to be done to prepare for the following stages of your life.
Steps You Should Take When Your Spouse or Partner Passes Away:
Notify Family and Friends
The first thing you want to do in this situation is to call your family and friends. In particular, you want to notify your spouse's family first. This way, they can hear the news and prepare themselves emotionally for the loss of their family member.
In addition to this, begin to notify close friends of your spouse and your social circle. This way, everyone knows what has happened and can respectfully pass on condolences and help support you in this time of loss.
Call Your Attorney.
After this, you will want to get in contact with your attorney. Your attorney will know if your spouse had a will and whether any of their assets were passed on to you or other family members. In addition, you want to be prepared for the legal side of spousal death. If your spouse did not have a will, you must go to court. Your attorney knows exactly how to handle this!
Collect Important Documents.
Before you make any other calls, though, begin gathering up your spouse's documents from their social security card, marriage certificate, birth certificate, bank statements, deeds, titles for cars, a will, and anything else that is important. You will need all of these documents to settle your spouse's affairs and get your finances in order.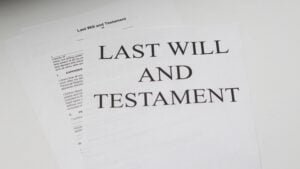 Call Your Local Funeral Home
After this, call your local funeral home to begin arrangements. This step should be taken early on as well. You want to prepare for a burial or a cremation. This way you know where your spouse's body will end up resting. The sooner you can do this, the better! Ask them to give you at least five (5) copies of the death certificate. The death certificate is something you need to give to bank etc., and they want a certified copy.
Get In Contact With Your Bank
You also need to get in contact with your bank. See if your spouse had any separate bank accounts in their name, and close them down. Update the bank on your situation as well. This way they know that your spouse will no longer be able to use their account.
Talk to The Social Security Administration
Your spouse could have been eligible for social security benefits. So, you want to get into contact with the Social Security Administration and check on this. This way you can collect survival benefits from social security.
Talk to Your Spouse's Employers
Someone else you will need to talk to is your spouse's employer. Your spouse won't be showing up to work anymore, and their employer will need to know why. In addition, employers can tell you if your spouse had a 401k or a pension that you can collect as their beneficiary. They can also tell you if your spouse left any personal items in their office or desk that you can come and pick up.
Contact Your Insurance Agency
If you have life insurance, make sure to call your insurance agency as soon as you can. You can also file a claim if your spouse had medical insurance before their passing.
Call The Credit Bureau
Calling a credit bureau is probably the last thing you want to do. But this is an important step to take. If your spouse had any outstanding debts, you will now be responsible for them. So make sure to check in with the credit bureau. You can also get rid of any cards that will no longer be used.
Call The Veterans Administration
If your spouse ever served in the military, you might be entitled to benefits. So check up on this when you can.
Do take care.