How to keep your vital documents safe
Keep vital records where they can be reached in a pinch or protected from threats and intrusions. When issues arise, you may need to access your birth certificate or other files to provide proof of identity or register for government services.
In this article, we'll go over which documents you need to store in a safe place and how to do so. You'll understand how, when, and where to keep important documents so that when it comes time to show them, you'll avoid the headache and stress of looking for them. They'll all be in one place for easy access.
What Vital Documents Should I Store Away?
Essential records like your birth certificate, marriage license, and divorce papers need to be put away safely and securely just in case there comes a time when you need to provide details about yourself.
Store these documents alongside other vital records like your medical information, bank account details, tax returns, or insurance policies for your home and vehicle.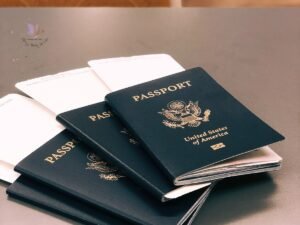 Consider storing these vital records in a safe and secure place:
Social Security Cards
Passports
Driver's licenses
Marriage and divorce papers
Vaccination records
Birth certificates
Adoption papers
Military ID and discharge paperwork
Citizenship papers
Home Safe
Home safes are great options for safely and securely storing your documents. It's a convenient way to access records from your home. It also makes it more difficult for people to steal and access your records and protect against natural disasters like fires and floods.
They manufacture several types of home safes that are flame and water-resistant, so if an emergency does happen, your documents are safe and secure. You won't have to worry about searching far and wide for them; all the documents you need will be in one accessible place.
Safety Deposit Box
One way to keep your records safe but not on your property is to keep them in a local bank, post office, or credit union in a safe deposit box. This method is one secure way to ensure the institution's employees keep their records safe all day and all night. This may be a good option if you prefer not to keep your documents at home or move around a lot.
Understand that there are some documents you want to avoid putting in a safe deposit box, including legal documents like the durable power of attorney or living wills. Keep these in another area where other vital people can access them aside from you.
Cloud Storage
Consider opting for a digital backup of your essential documents to keep them pristine and accessible throughout the years. With cloud storage, you can quickly and safely access your files.
Never solely rely on digital files. You always want hard copies of your documents as cloud storage isn't 100% foolproof and sometimes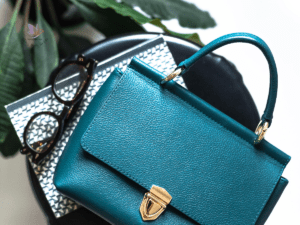 may call for physical copies of your records.
Keep a to-go bag
With an earthquake or hurricane kit, you can ensure your needs are met in times of crisis and emergency. Creating a kit or using a pre-made to-go bag is an excellent opportunity to discuss with your family what to do in an emergency or major natural disaster. The consensus is to store enough food, water, and gear for up to three days per person (72 hours) in your household.
The bag is meant to be for supplies for your home in a box, backpack, or earthquake bag that's easily accessible to you in an emergency. At Fitness Hacks For Life, we sell our version of a to-go bag that many customers love using as an emergency kit.