How to Stay Safe While Using Dating Apps For The First Time or Whenever 
Are you seeing all those ads on television about dating? Do you think you are ready to go try dating using modern technology? Well-read on. Platforms like Grindr and Tinder are shielded by significant legal immunity when they facilitate user encounters, even if some of these connections involve con artists, rapists, or murderers. In an ideal world, you wouldn't have to worry about your safety during a date. Unfortunately, though, many hidden dangers come with online dating. Especially if you are new to dating apps, you must be careful when meeting your date!
In this post, I'll review top safety tips for people new to dating apps. Here, you'll learn how to stay aware and secure while you date. In truth, it's never wrong to be on the safe side!
Top Safety Tips While Using Online Dating Apps:
Meet in a Public Place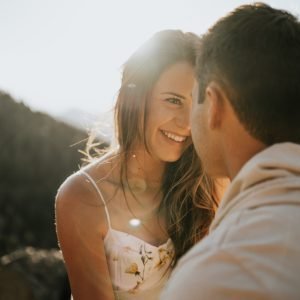 Choose a safe location when you decide to meet someone from an app. Meeting in a public place is one of the best ways to ensure your safety while on a date. It can be tempting to meet up with someone in a private location.
But, for your first few dates, meeting in a place with plenty of people is safer. Restaurants, movie theaters, and cafes are great first-date locations.
Think about it this way: if you go somewhere remote, like a hiking trail or someone's home, other people won't be around. So you won't be able to call out for help.
Don't Assume That Your Date is Harmless
In addition to picking a public location, you need to stay vigilant. Don't just assume that your date is harmless or incapable of hurting you. Someone might look nice and normal online, but you never know what they are like in person.
For instance, think of famous serial killers and criminals like Ted Bundy. People assumed he was friendly and safe because he looked regular and handsome. But you don't want to make the same mistake. So be wary and alert on your date.
Watch Your Drinks
This is one of the most essential safety tips. Many people get taken advantage of when they aren't looking. Someone could add something dangerous to your drink, like a date rape drug. This kind of situation is more common than you think.
In addition, watch what you are drinking in general. You don't want to drink so much that you can't protect yourself or leave a dangerous situation.
Tell Other People You Are Going Out
Don't just go out on a date without telling anyone, either. You want to let people know where you are going, especially if you meet a stranger from an online dating app. You never know what could happen, even in a public space.
Tell your friends or family that you are going out on a date. This way, someone knows where you are. If you want, you can even send your phone location to someone you trust.
Ask For Help if You Need It
Don't stay in that situation if you feel like something is off. You might be embarrassed or unsure about what you want to do. But it's better to stay safe and ask for help if needed.
Call your friends or even ask the bartender for help if your date is acting aggressive or dangerous.
Be Careful About Revealing Personal Information
When dating through apps, you might have intimate conversations with the person you are interested in. You might also discuss more personal details on chat apps or in person. However, be safe and do not reveal too much information.
You do not want to give away your address, work location, or other compromising details that could put you at risk. So be careful and think about your safety as you use any online dating apps for the first time.
Use Apps so Your Phone Number Isn't Revealed Right Away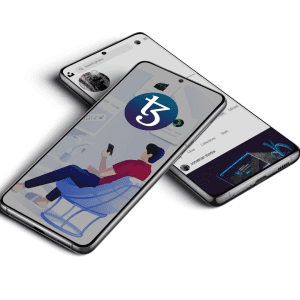 If you are uncomfortable, you don't have to reveal your phone number immediately. It can be safer to wait to exchange your actual phone numbers. Some dating apps have this feature, but you must check and ensure you have it on.
Just consider using this type of technology to protect yourself. It is uncommon, but tech-savvy people can use your phone number to find other information about you. And once you give your phone number out, you can't take it back! Be safe and be aware.
Remember the Netflix story: the Tinder Swindler? There are no safeguards to know who a person is. The best bet is to search Facebook to see if the person you see has had any problems.
Some women reported photos taken of them, recording intimate moments. Revenge porn, the list goes on.
Bottom Line: Do your due diligence