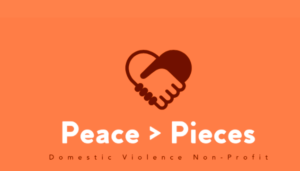 Peace Over Pieces Podcasts
Episode 12: Kelsie Mathews's Story
Kelsie Mathews is a singer, actress, and wears many other hats in Hollywood. She also wears a domestic violence survivor title most proudly. She uses her platform to share her story to help others like her, bring awareness, but overall try to make a change.
Episode 11: Calamity Jane's Story
Welcoming podcast guests, Lucy Cantley and Camille Rae – otherwise known as Calamity Jane Official on social media. This music duo based out of Nashville is Lead by violinist Lucy Cantley and complimented by the sultry vocals of Camille Rae, Together, they redefine genre with a fresh take on Alternative Country. Both recently going viral on TikTok and Instagram for posting a video of an abusive roommate. Camille reveals the story of her abusive roommate, and emphasizes that it's not always a significant other or authority figure that can trap you in an abusive cycle.
http://www.peace-over-pieces.org/podcasts.html