In the hubbub of everyday life, trying to fit in even a minute of self-care practice between job duties, family obligations, and personal commitments can seem like a comical task. It's easy to push aside, taking time for yourself to rest and reset. But self-care practices are crucial to preventing burnout and debilitating fatigue, which is the key to living your best life.
Maintaining a healthy relationship with yourself is the first step in harboring healthy and meaningful relationships in all other aspects of your life. Attitudes are contagious, and the people closest to you will be able to pick up on effective self-care routines and mindsets. As the saying goes, you can't pour from an empty cup. With that being said, there are many strategies you can use to practice self-care. And NO self-care is not selfish. People who tell you that they are not being empathic to your needs.
One of the simplest and most effective ways to practice self-care is by implementing a healthy diet and exercise regime. This will look different for each person, but keeping a consistent exercise and diet routine can be a significant first step in decreasing stress and improving your mental health. Another simple way to put into practice self-care to your daily routine is getting an adequate amount of sleep each night. Rest has a significant effect on your mental and physical well-being. Life stressors can wreak havoc on your sleep schedule, so it's essential to take proper steps and set up an effective nighttime routine to ensure you get a good night's sleep.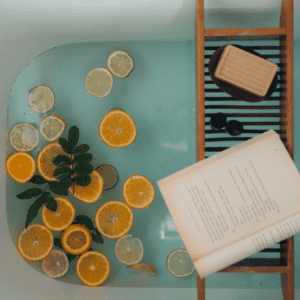 Aside from practicing physical self-care, such as exercising, eating right, and getting a good night's sleep, mental and emotional self-care are especially important. In today's world, there are a plethora of stressful moments that can have devastating effects on our mental well-being. Self-care practices work to ground yourself and connect with your innermost feelings. This practice can help you find peace in seemingly confusing times. Here are a few relied-upon self-care practices:
Journaling: journaling is an incredible tool to use when practicing self-care. This practice not only reduces stress and uplifts your mood, but it can also help you comb out your thoughts and give you much-needed clarity on challenging situations.
Simplify your schedule: a packed schedule can be a headache to even the most level-headed individual. Make sure not to over-commit yourself. By simplifying your schedule you'll be less overwhelmed, and will help with your overall stress levels.
Create a gratitude list: it's easy to get down on yourself and the world around you as you get caught up in current events. Take two minutes out of your day to create a list of things you are grateful for. It can be as simple as the first sip of coffee in the morning. This can be a daily practice, or you can create one list and reflect on it in moments of stress.
Look for ways to recenter and restore throughout your day-to-day and watch your mental health and relationships improve. Self-care practices are more important than ever, and we all deserve to reset.