Use Music to Do Yoga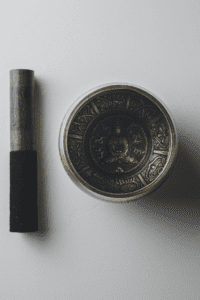 by now you know Yoga is a form of relaxation and mediation, which can offer many benefits. It increases flexibility and calms the body and mind..Did you know  it  massages the organs of the body and serves as a complete removed of toxins in your body.  Furthermore, it helps to  tone the muscles, and helps balance.Yoga lessens stress because of the gentle and slow exercises that are done.
Improved Flexibility: Yoga helps to improve flexibility by stretching and strengthening muscles. Its postures help to increase range of motion, release tension and build strength. With regular practice, yoga can improve flexibility, allowing you to explore more challenging poses and prevent injury.
This lets you move from the beginning to end. As a result, this enhances the flow of Yoga and your life. This is like a unifying pulse that is brought together to attain a certain atmosphere of indulgence, like the current of a river or the sound of nature when it is in bloom.Promotes Health and Wellbeing: Yoga music helps promote physical, mental, and emotional wellbeing by creating a gentle ambiance and allowing your body to let go of stress.
These are invigorating sounds that delight the senses and improve the movement of the body in accordance with the sound or music. Yoga music also serves as a light or inspiration for it brings back memories or thoughts.