How to Make an Emergency Go Bag.
You never know when you might need an emergency bag. A useful bag to have especially in these times. Covid #19# Hurricanes#Tornado
When I was a kid, I wondered what things I would take and run if a tornado or flood hit my house. Back then, nothing was more important than my stuffed toy teddy bear. But now, as I think of it, every household must keep an emergency 'go bag' with supplies for a few days ready in case of some natural disaster such as tsunami, tornado, hurricane, volcano eruption, or wildfire hits the locality.
Natural disasters are not foreseen, and it is absolutely crucial to protect human lives in such situations. All you have to do is take a few minutes to pack medications and important documents, and food supplies in a bag and keep it aside. You can check this bag every six months to refresh the medications, rotate food and water supplies, and update documents. If you have children, it's essential to keep their clothes and other necessities in the bag.
This article covered some wise tips for you to pack an emergency go-bag fin case of home evacuation.
1.   Choose a Bag:
The most important step to prepare yourself for a natural disaster is to choose a bag wisely. The bag must be lightweight and easy to carry, and be large enough to hold all the essential items. You need to remember that you might have to run with this bag, so choosing a convenient pouch, either a backpack or a suitcase with wheels is a wise decision.
2.   Medications and other personal items:
After selecting the bag, you need to start stuffing it with a first aid kit and medication. Pack at least three days' supply of medications in their original prescription bottles. If you or any of your kids have any medical condition that makes survival difficult without medications, pack those medications first. Also, pack comfort items for yourself and for your kids and something to keep your family entertained.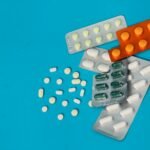 3.   Electronics:
While you may not land in a spot with electricity, you can not take any chances. Pack at least one phone charger and a charged power bank. Also, pack a radio and an LED flashlight for helping you out on those dark homeless nights.
4.   Clothing:
Be wise and go for clothing that is comfortable and easy to carry. Pack clothes that are enough for a minimum of three days, and in the case of children, pack extra diapers and warm clothes.
5.   Food and Water:
You will not be able to carry a lot of food and water supplies, but be sure that you pack water filtration straws and a water bottle in each bag. Stuff the bag with lightweight granola bars or energy bars and dried food. If you have babies, pack baby food. formula milk and extra feeders.
6.   Paperwork and valuables:
It is also important to keep a copy of all your original documents in a sealed, waterproof bag in the go-bag. You can also scan all the important documents and keep them in a flash drive with you. Also, save some cash in small bills with you in your go-bag.
7.   Pets:
Don't forget about your pets in these challenging times. Pack a go-bag for each of your pets and pack their essentials in them. Bowls, food, leash. Records.
If you keep your records in one place, then it will be easy to get to and put in your go bag.